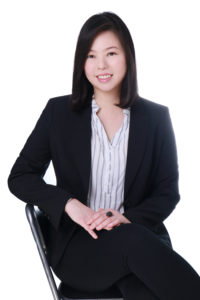 Realize Consultancy was founded by Dino Ng. Dino Ng has always been intrigued by the arts of Chinese metaphysics and spiritual related stuff since young. She always believed that one can change their destiny to a certain extent if they knew how and what to do. It was only in her twenties that she really decided to venture fully into the field and has never looked back since.
The company motto "A.C.E Your Life" is the embodiment of employing various metaphysics methods such as Feng Shui, Bazi, Qimen, Numeroogy etc to maximize one's potential to create the better life that one can actually have.
A stands for Awareness, C for Changes and E is for Excellence. With the use of forecasting methods such as Bazi or Numerology, the client gets to understand what are his strengths and weaknesses. He can then work on enhancing his strengths while paying heed that his weaknesses do not get into his ways. Also, with the help of a Feng Shui house audit, we utiltize the good "Qi" to make the house environment a more conducive place for the client to excel. Qimen and auspicious date selection can also be applied to achieve the maximum benefits of any action. Only when one is aware of the talents they have and the least resistance path to take, he or she can make specific changes accordingly and what comes in the end is of course excellence.
Over at Realize Consultancy, we believe that one can definitely enhance the quality of one's life with the help of Feng Shui.
Dino Ng also runs the other company arm Dino Ng Academy in line with her vision to share this great Chinese Metaphysics knowledge with as many people as possible. Dino Ng Academy embarks on "changing" your DNA by first getting to know what is in your DNA. Over here, we strongly believe it is better to teach people how to fish so that they will have no worries of food than to feed them with fish. For those who are keen to take control to enhance their lives, we are pleased to share with you our courses that we run regularly.